Friends of Lees Lane Ponds
A community group Friends of Lees Lane Ponds helps CWaC manage the area surrounding the ponds and the links to the Wirral Way.

The Friends of Lees Lane Ponds group undertake maintenance work to open up the ponds to improve their biodiversity. We study the existing wildlife and the potential to create better habitats, particularly for butterflies and pond life

We have found out that the ponds are at least 150 years old. Most probably ponds were created after marl was dug out by farmers to fertilise their sandy soils – an arduous job with spades and a handcart.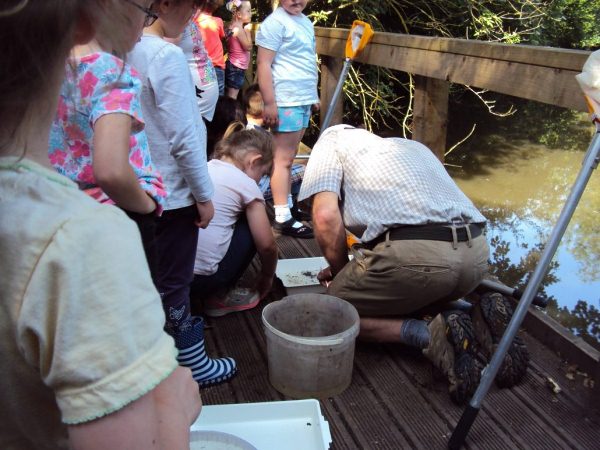 We are interested in stories from local people, as the ponds were a favoured adventure area for youngsters exploring the outdoors. Nowadays walkers and cyclists take a passing interest in the woods and wetland. The abundant ripe apples on nearby fruit trees also attract our attention. Our first project was to prune these trees and make community use of the fruit. We had 25 people learning from experts in fruit tree pruning. Subsequently we have planted an "edible hedge" of crab apples, damsons, etc.
Friends of Lees Lane Ponds are on Facebook.
The ponds have a tranquillity and calmness to be enjoyed by all – even though they have become a little overgrown and need some attention. Funding for enhancements came from Western Link Project – a joint venture between National Grid and Scottish Power.
Committee Chairman, Andy Williams, sadly died on 25 April 2020.
The current Secretary Robert Perry can be contacted on 07879 625282 or via email at: leeslaneponds@gmail.com.