Neston Methodist Church, Park Street, Neston, CH64 3RB.
Telephone: 0151 336 8388.
Volunteer leader: Anne Jones.
In the Autumn of 2108, AGE UK decided to replace volunteer advisers with a telephone contact for many of their outlets. The local operation has been managed by Anne Jones, a resident of Neston, for some 24 years at the Methodist Church. A small group of people supported by Justin Madders MP decided to try and maintain the service for the local community – providing much needed support, advice and counselling.
Anne was prepared to continue, and with the support of two colleagues and a newly formed Committee, AGE UK was contacted. They accepted that Anne could continue to provide a service beyond their compass and indeed, supported the move with continued access to a telephone line.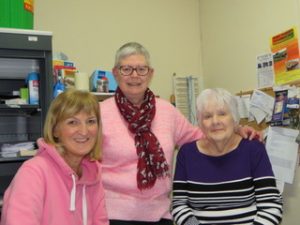 The group was named Age Matters CH64 and, working from The Methodist Church on Monday and Wednesday mornings the group operates next to the 'Tea Pot' – a drop in café for local people. Working closely with Jackie Gorman, Anne is on hand to provide much needed support for the over 60's in the CH64 area.
A small committee has been set up to provide direction, support and fundraising activities for what is a small, voluntary Community Group Charity. Contact Anne on 0151 336 8388 or drop in between 9am and 12 noon on Monday or Wednesday.
Chair: Gareth Powell
Secretary: Amanda Powell
Treasurer: Jackie Gorman
Committee: Len Sloan, Janet Griffiths