Neston Royal British Legion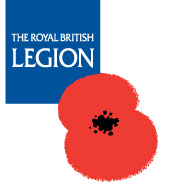 History of the Neston British Legion
A social focus of a different kind developed after the First World War, in the British Legion. It was reported in 1919 that 841 officers and men from Neston had served in the Great War, of whom 91 were killed (and are named on the War Memorial, erected in 1920).
One of the fallen was Lt.Col. Christopher Bushell, who was posthumously awarded the Victoria Cross in 1918, and was a grandson of the Bushell whose memorial fountain stands at Neston Cross.
Many of the returning soldiers became Comrades of the Great War — one of several associations, which merged in 1921 to form the Neston British Legion. They were launched financially by Colonel Harrison of Denna Hall, who provided them with a hut on the field next to the parish church, hitherto known as Church Field, but then to be known as Comrades Field. Col. Harrison sold the field to the church in 1919, but it remained as a football field for the Comrades. In due course the Legion acquired the Congregational chapel and land next to the Institute [now Neston Civic Hall] in 1946. The new two-storey Club House was built around the chapel, in about 1966, where it stands today, and enjoys the benefit of a large car park
Neston Royal British Legion is a long-established Branch and has the distinction that four VC holders, earned in the Boer War and the First and Second World Wars, resided in the area.
The Branch committee is proud of the esteem in which it is held within the community and is ready and willing, within the financial constraints it has to contend with, to assist needy ex-service men and women and their dependents.
The club helps local and National Organisations. These Include: Neston Nomads Junior Sports Club, Neston Air Training Corps, Neston Flower Society, Neston Golden Age Swim & Keep Fit Club, Neston U3A, Claire House, Wirral Autistic Society, British Red Cross.
Here at Neston Royal British Legion we have a thriving club with a full programme of events and facilities available throughout the year. For more information please visit the
Our thanks to the Burton & Neston History Society for permission to copy historical information from their publication Neston 1840 – 1940.