Walk 6 – Distance about 2 miles
Car parking Ness Village
Bus: Arriva 487
Start and finish at Ness Village.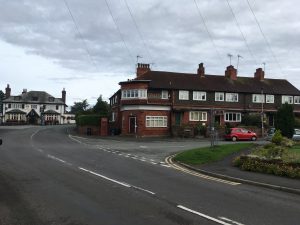 From Neston Road towards Neston, pass Wheatsheaf Inn, and turn right into Cumbers Lane and Cumbers Cottages to a kissing gate onto FP 24.
Cross field, bearing left, to stile in hedge and over playing field by Woodfall Lane School.
Keep straight on along Gorstons Lane, past Cuckoo Lane on right, along unsurfaced track, to join FP 21 on right just before the reservoir.
Cross field, keeping straight on to join Cuckoo Lane (BR 49).
Turn right and at top of lane go through kissing gate on left along FP 23.
Continue across field in SE direction and cross stile.
Continue past Nature Reserve (former landfill site) on right.
Turn right along Woodfall Lane (BR 51) and turn left through playing field and across field, bearing right to Cumbers Lane and Ness.