New Mayor of Neston elected for council year 2023/2024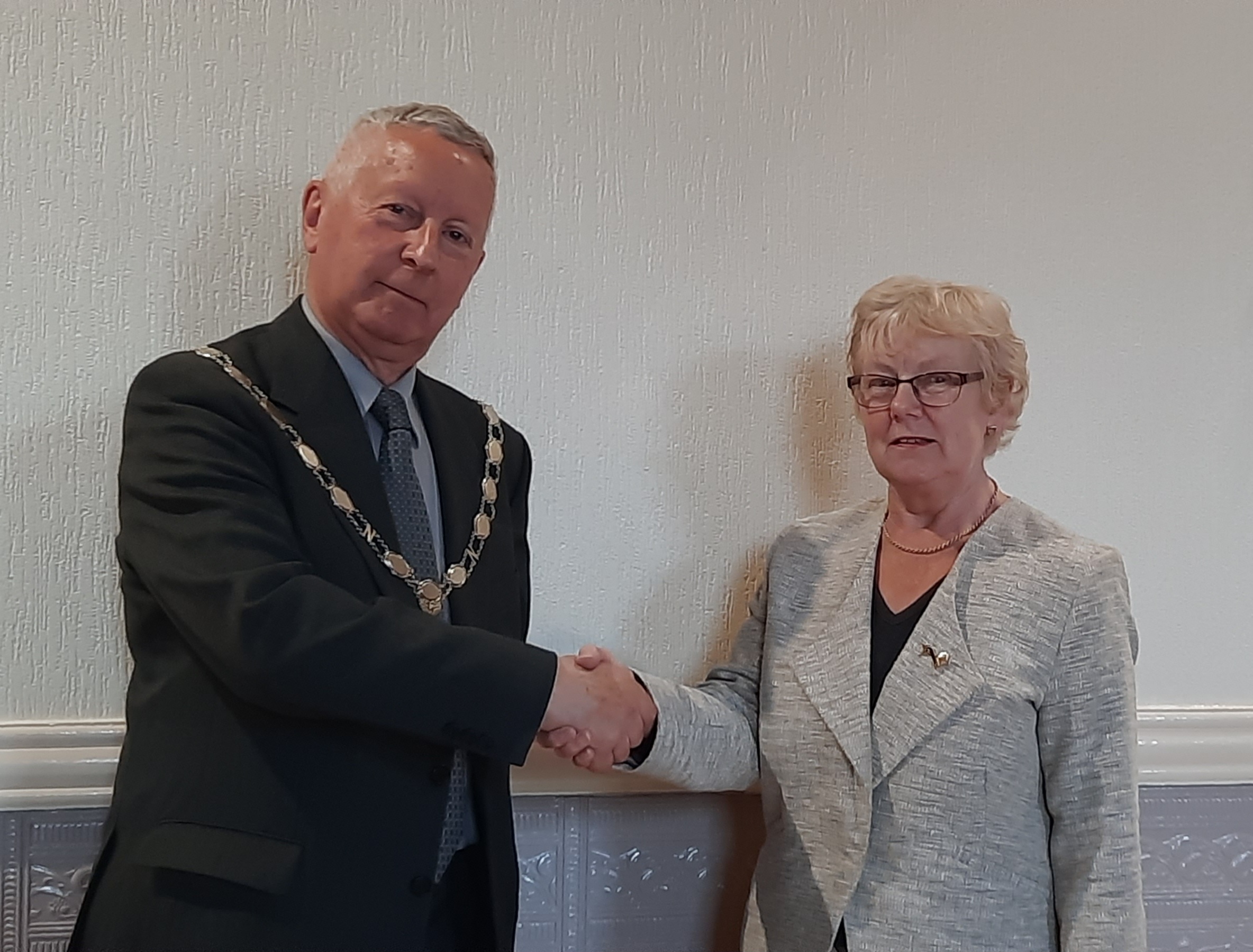 On Tuesday 16th May 2023 at the first meeting of the Council following the recent all-out elections in across the Cheshire West borough, Cllr Steve Wastell was unanimously elected as Mayor of Neston for the coming year 2023/2024. The outgoing Mayor, Cllr Pat Kynaston, thanked members for their support over what had been a busy and hectic past year which included celebrating the Queen's Platinum Jubilee in June 2022, leading Neston through the national mourning period following the death of Her Majesty Queen Elizabeth II in September, as well as the recent Coronation of King Charles III. Cllr Kynaston was grateful for the support she received from councillors, those whose term had come to an end, and also those members who have been re-elected.
At the Annual Meeting, held in Neston Town Hall on Tuesday evening Cllr Kynaston handed over the chains of office to Cllr Steve Wastell in a brief ceremony. Cllr Wastell was pleased to accept the role and title of Mayor of Neston, and he will lead the Town Council as its figurehead over the coming twelve months. Cllr Wastell enthused: "It is a great honour to be appointed Mayor of Neston. My main aim for the coming year will be to press ahead with the Strategic Plan. This will be challenging; but with our new team of councillors and staff I'm sure we will succeed."
Cllr Brenda Marple was elected as Deputy Mayor the 2023/2024 Council year.