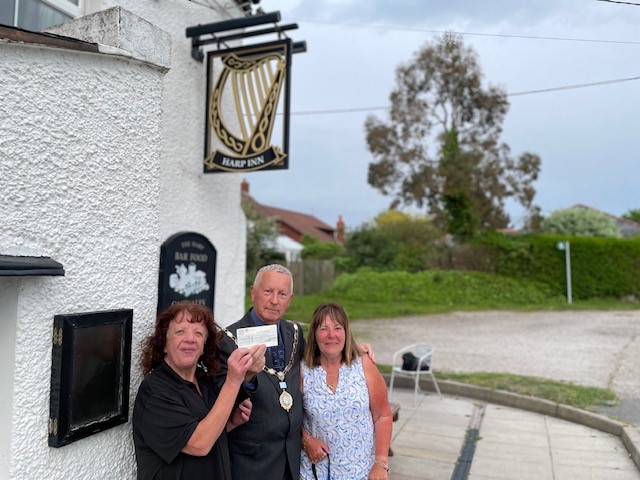 Cllr Steve Wastell, joined by Cllr Shirley Hudspeth, met with the land lady of the Harp Inn to present The Harp with a £100 contribution from Steve's remaining Mayors Allowance. This will go towards the other contributions that The Harp has received for the purchase of a defibrillator.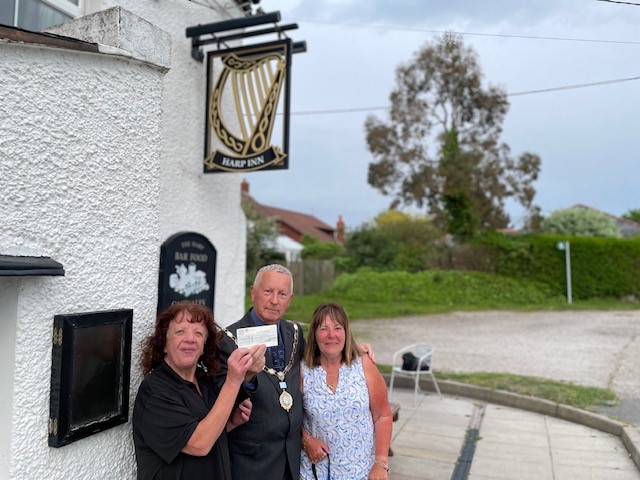 The Council were delighted to announce at their Community and Environment Committee meeting last February, that Neston Town Council now accepts grants and donations from businesses, for the specific purpose of purchasing a defibrillator and for maintenance of their defibrillator. They are happy to accept applications for; replacement pads and batteries and any other maintenance issues needing to be addressed, from any holder of a defibrillator within the Neston Town Council area.
To ensure that we all know where we can access a defibrillator quickly, the town council request that you let them know if you have a defibrillator and provide an overview of its current condition. This will enable the town council to promote its location as broadly as possible – it could save someone's life!
If you have a defibrillator, please let Nicky know on: nicky.mcmahon@nestontowncouncil.org.uk, or by calling her on 0151 336 3840.
Thank you for your support.