Walk 4 – Distance about 2 miles
Buses no longer serve Burton, but Arriva 487 runs every half hour from Liverpool via Neston to Ness Gardens.
Car parking at rear of Gladstone Village Hall.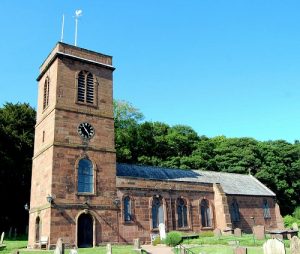 From Gladstone Village Hall turn right and walk uphill for about 150m and turn left to join FP 52 at Vicarage Lane.
Walk along lane past housing to enter Burton Mill Wood through kissing gate by National Trust Sign.
The wood is a delightful example of mixed Wirral woodland so it's worth spending time exploring the many paths. Your general direction should be south-west from the kissing gate (approximately 11 o'clock direction).
Descend to Neston Road and turn left then join path between trees on right (at the end of the pavement) leading to Station Road. Turn right.
Walk down Station Road to Hampston's Well (site of old village water supply).
Return to Neston Road and turn left. After about 225 m, turn right onto Mill Lane (FP 39) to woods. There are three paths here but take the one on the other side of the old sandstone stile (FP40) and follow the path, passing behind School House, site of School founded by Bishop Wilson in 1724.
Keep straight on at way-marker post and continue past Quakers' Graves to descend into Churchyard of St. Nicholas Church.
Walk down path into village.
Some buildings of interest in Burton:
Barn End on the Rake. Formerly an ale house dating from 1450.
Church House. Timber-framed building later repaired with brickwork.
Bishop Wilson's Cottage. Of timber construction using a ship's mast as one of the main beams.
Burton Manor. Built by Richard Congreve in 1805 on site of old cottages and barns, rebuilt and extended by H. N. Gladstone, son of the Victorian Prime Minister. In 2019 the Manor was converted to offices, but the gardens are open.
Gladstone Village Hall. Built by H. N. Gladstone.